Volunteering couple reach golden milestone
26th August 2020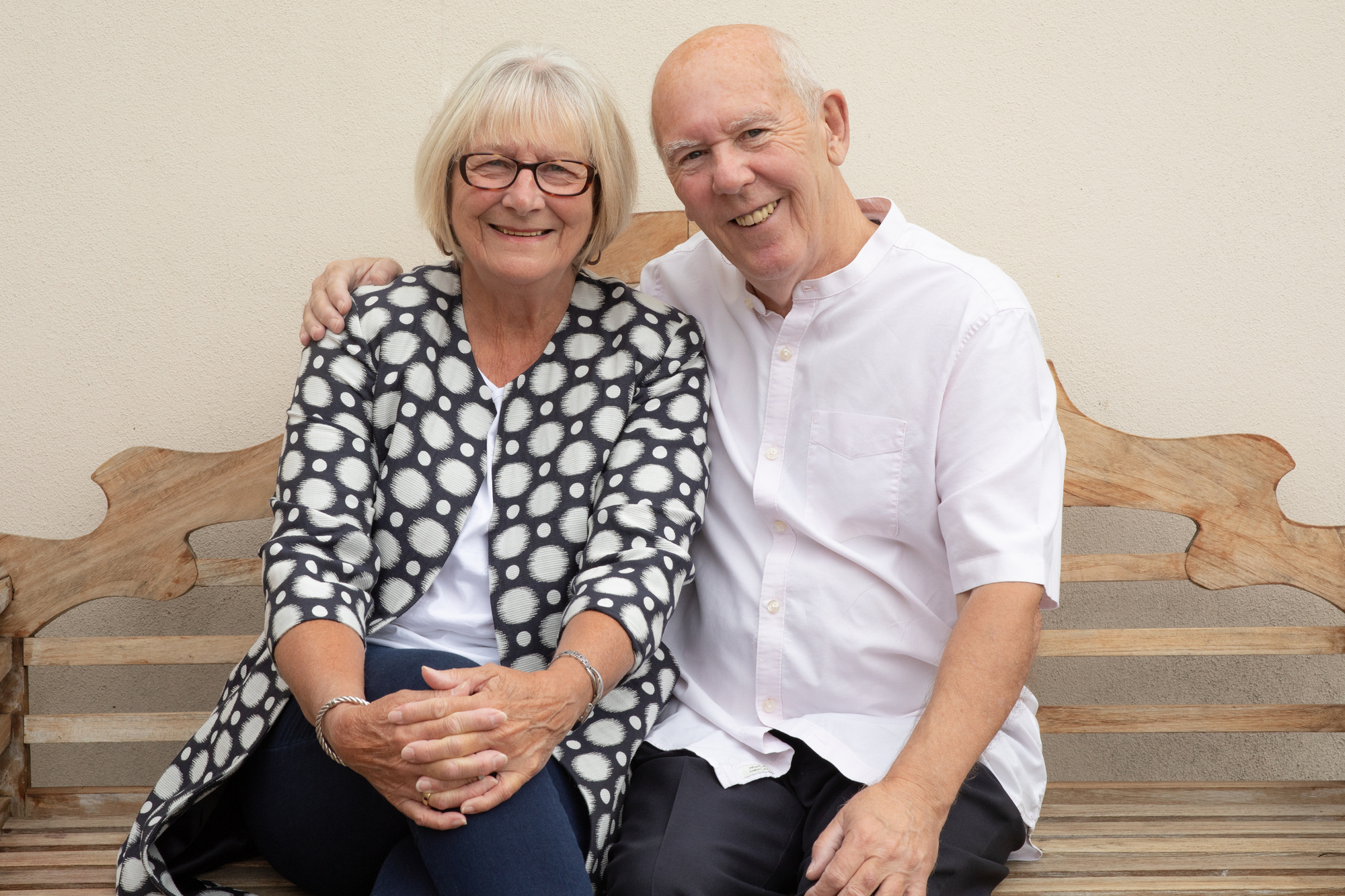 Ten years after settling in the idyllic Havering-atte-Bower, a dear friend of theirs needed our care after a diagnosis of breast cancer.
"It's not a bad place to end up," Judy Blackmore would say to Sue and Pete, as she spent her final two weeks on our ward.
While Sue and Pete could see our 19th century home from their window, they never had any need to visit before Judy became poorly.
"We expected somewhere clinical with a hospital feel, but it was so homely and more like sitting in someone's living room," Pete remembered. "We also heard lots of laughter, which we certainly didn't expect."
Since we cared for Judy, Sue and Pete have been volunteering with us. Sue values, photographs and lists items donated by the public on our eBay store hence why everyone at our Hospice fondly knows her as the 'eBay Queen'.
Approaching 70, Sue has proved that age is no barrier to volunteering or embracing tech. She relishes the chance of mixing with people of all different ages and backgrounds in the office.
"The atmosphere in both the office and Hospice is wonderful," she said. "There's no other place like it."
While Sue is busy clicking her mouse, Pete is busy clicking his camera.
"Volunteering has meant that I've taken my 50-year hobby of photography up a notch," Pete explained. "I've met some wonderful people and have made some great friends."
Pete particularly enjoys taking snaps of our celebrity Patrons: Barry Hearn, Steve Davis, and Sir Trevor Brooking and Sue is never too far away.
"If there's a chance to be photographed with a celeb, then I'm there!" she revealed.
Sue has some words of encouragement for anyone considering volunteering for us:
"It's so worth your time even if you can only spare an hour a week. Everything you give will help the Hospice's patients. The Hospice needs us. Without volunteers, it simply wouldn't survive."
This Saturday, the couple will reach 50 years of marriage. Happy golden wedding anniversary to you both, and thank you for everything you do for us!
You can also make a difference to the lives of people living with life-limiting illnesses by volunteering. We need people to do all kinds of jobs. If you'd like to find out more, then we'd love to hear from you at volunteering@sfh.org.uk or look here for more information.
You might also be interested in