Cancer won't stop Sherry from flowing
When Sherry Makin was diagnosed with lung, oropharyngeal, and lymph node cancer, she had to give up her beloved job working with children living with disabilities. Although that didn't mean her caring nature had to end too.
27-08-2019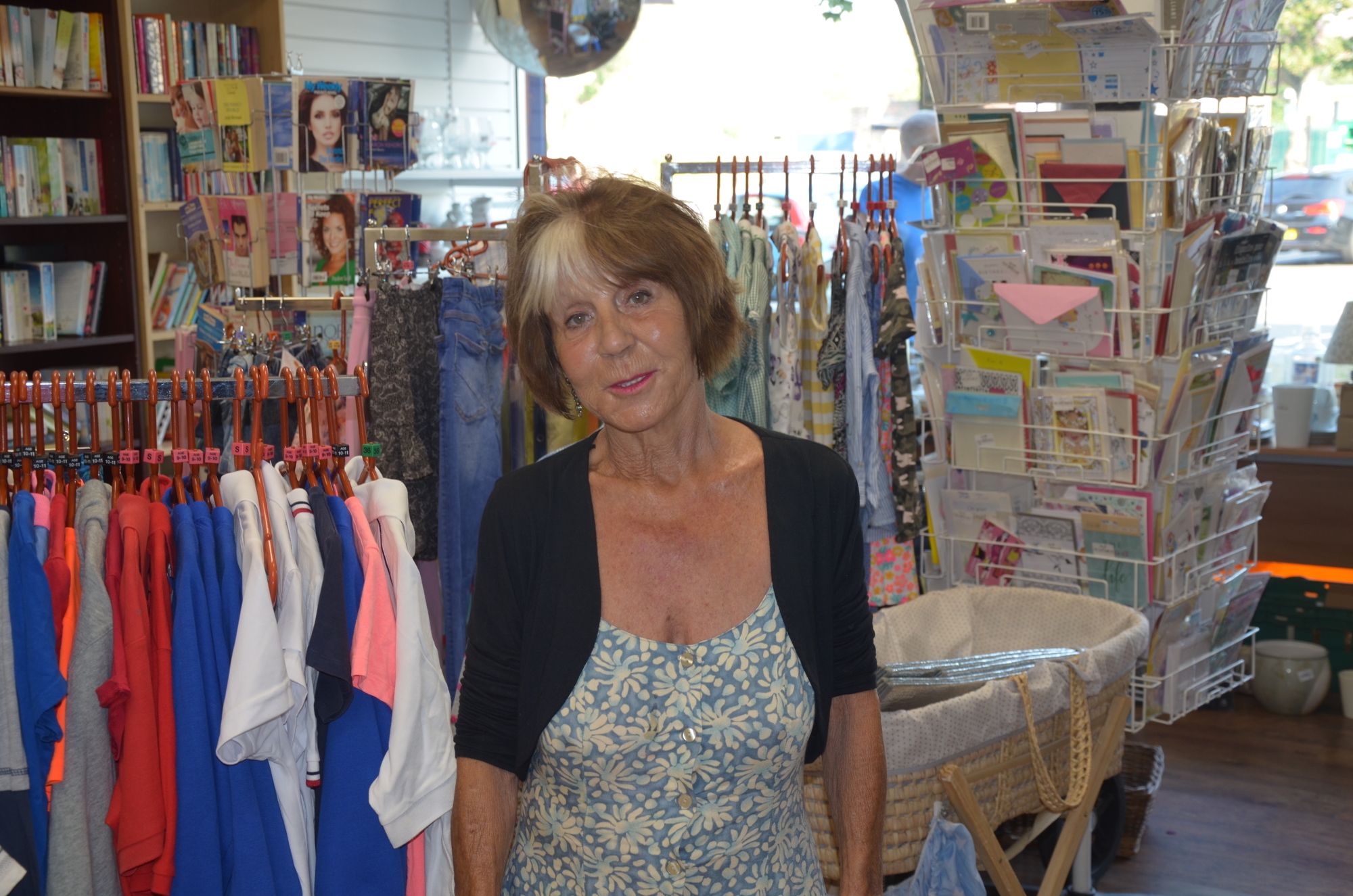 Sherry has always worked in roles where she has been able to give something to people who need it the most. Before working as a domestic for Ravensbourne School, she worked in elderly care and was an auxiliary nurse at St George's Hospital up until its closure in 2012.
Sherry has now been a magnificent volunteer for our Harold Hill charity retail store for three years. Despite countless chemotherapy sessions and relentless radiotherapy, there isn't a day that goes by when Sherry doesn't give up her free time for our Hospice:
"I can't 'not' work. I have to stay positive and keep going, or I'll end up sitting indoors and festering. We love what we do here, and it's rewarding to know that you're of some help."
Whether she's sifting through the piles of clothes lovingly donated by the public or occupying the till, "she's a miracle and works like a horse!" says Store Manager Mary Banks.
Without the kindness, selflessness, and generosity of our volunteers like Sherry, our Hospice and charity shops simply wouldn't survive, and for that, we are eternally grateful.
Thank you, Sherry!
Our 820 volunteers give up 265,000 hours each year, saving the Hospice £1.5m over 12 months. They dedicate anything from one to thirty-five hours a week.
There's scope to get involved in all areas of the Hospice: retail, reception, fundraising, gardening, and on OrangeLine helping people who feel lonely, isolated, or are going through a bereavement to name but a few.
If you'd like to find out more about volunteering, visit www.sfh.org.uk/volunteer, email us at volunteering@sfh.org.uk, call 01708 758614, or we'd love to see you at one of our stores.