Sisters walk 300km in March for Saint Francis Hospice
In March, three sisters walked 300km in memory of their Dad, who passed away in February
29-04-2021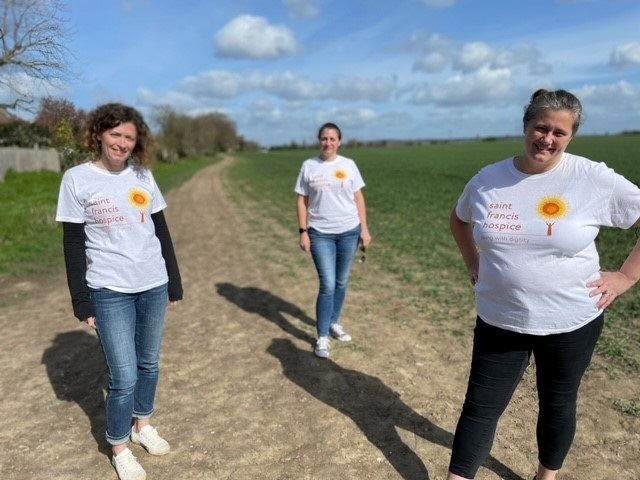 Actions speak louder than words and three sisters raised a staggering £8,569 when they walked and ran a total of 300 km to help local people who need hospice care.
Remembering Dad
Sisters Joanna, Jenny and Katy ran and walked an incredible 100 km each during March in memory of their beloved dad, who was cared for by Saint Francis Hospice before he sadly died in February.
"He was only there for two weeks, but the care and compassion he was shown made such an impression on our mum, and she wanted to do something to support the Hospice," said Jenny.
"We came up with the idea of doing something that would not only raise money, but would also give us something positive to do and to focus on at such a difficult time."
A real sense of achievement
They all managed to complete the challenge and were completely astounded by the generosity shown by donors.
"It has been a great comfort to our mum watching the money coming in and knowing that she will be able to help the people who gave her such amazing support.
"We would like to thank all at Saint Francis Hospice for all that you do for people at the worst moments of their lives.
"It must be such a difficult job to do, but the team do it with such grace, and we are so grateful."
Thank you for your amazing efforts, they mean the world to all of us at Saint Francis Hospice.
Take Part
It is only because of our wonderful supporters that we are able to be there to care and support patients and families at the Hospice and in the community. There are lots of ways you can help fundraise for the hospice.
Click here to take part in an event
Find out about more ways to support us