2.6 for Colin
When the PM asked everyone in the UK over 70 to self-isolate back in March, Saint Francis Hospice volunteer Colin Cornell didn't want to take any chances.
04-05-2020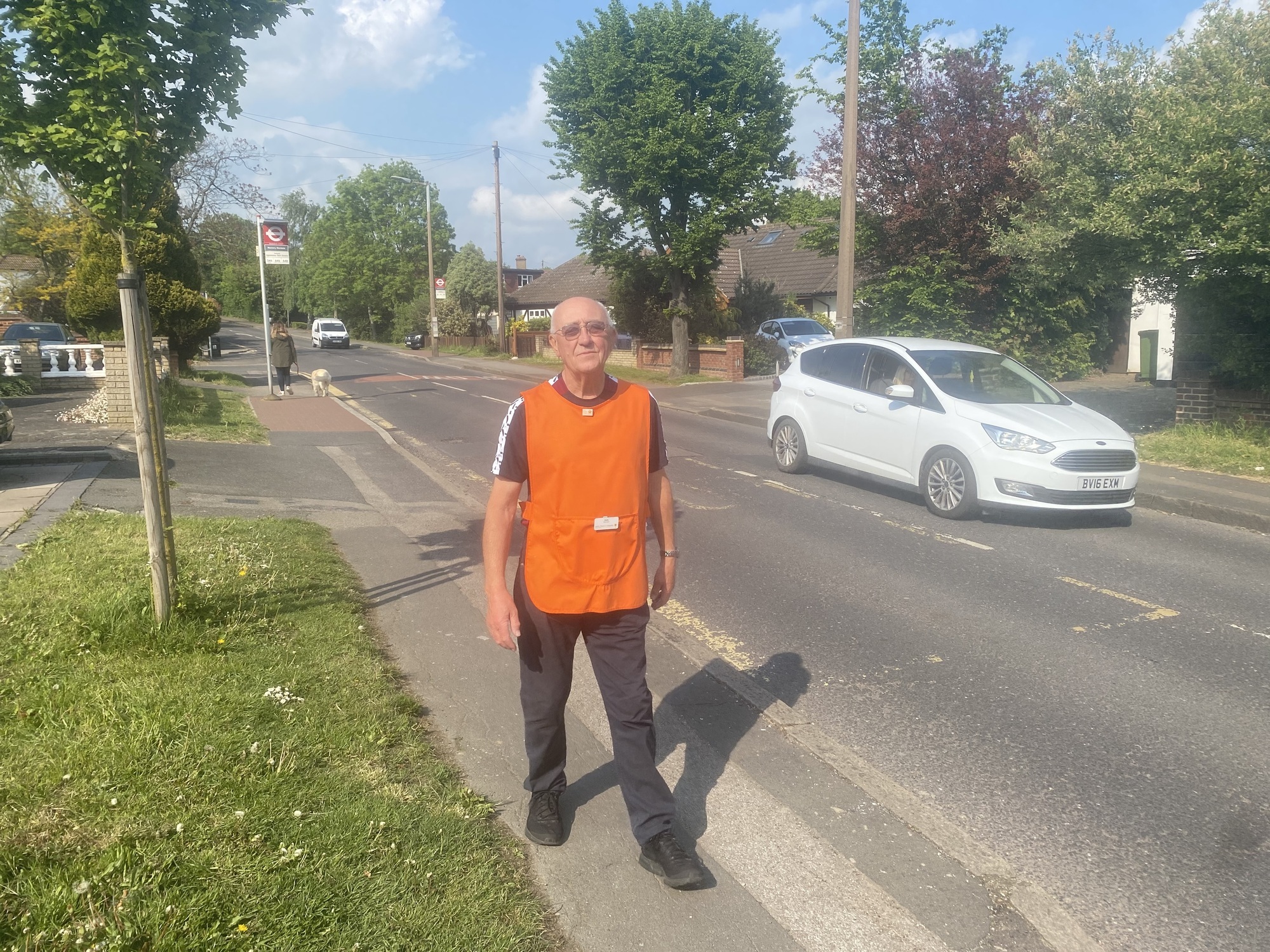 As Colin takes some time out from doting on our patients, he revealed that he misses us as much as we miss him.
"It's an incredible place to be," Colin said. "Volunteering gives me a real sense of achievement. When I've finished my shift, I go home knowing that I've made the patients' day just that little bit better."
Colin still wanted to do something to help us in our mission to beat the coronavirus. That 'something' was to take part in the nation's 2.6 Challenge.
The challenge was for all ages, abilities, and interests. The concept was simple: do something around the numbers 26 or 2.6 and complete it on 26th April, which would've been the date of the 2020 London Marathon.
The test was to think of an activity and complete it. Colin rose to the challenge and came up with a plan to walk 2.6 miles in the streets of Upminster as quickly as he could (in line with his permitted one hour of exercise per day and respecting the two-metre rule, of course.)
Colin completed his brisk walk in 33 minutes — proving there's plenty of mileage left in his legs yet. He raised an incredible £1,000 in the process. Thank you, Colin.
There are countless ways you can continue to raise money for our Hospice during the coronavirus pandemic, and we're here to support you every step of the way.
Donating through JustGiving is simple, fast, and totally secure. The money you raise will go directly to where it's needed: supporting our patients living with life-limiting illnesses.
You can get in touch with us at fundraising@sfh.org.uk