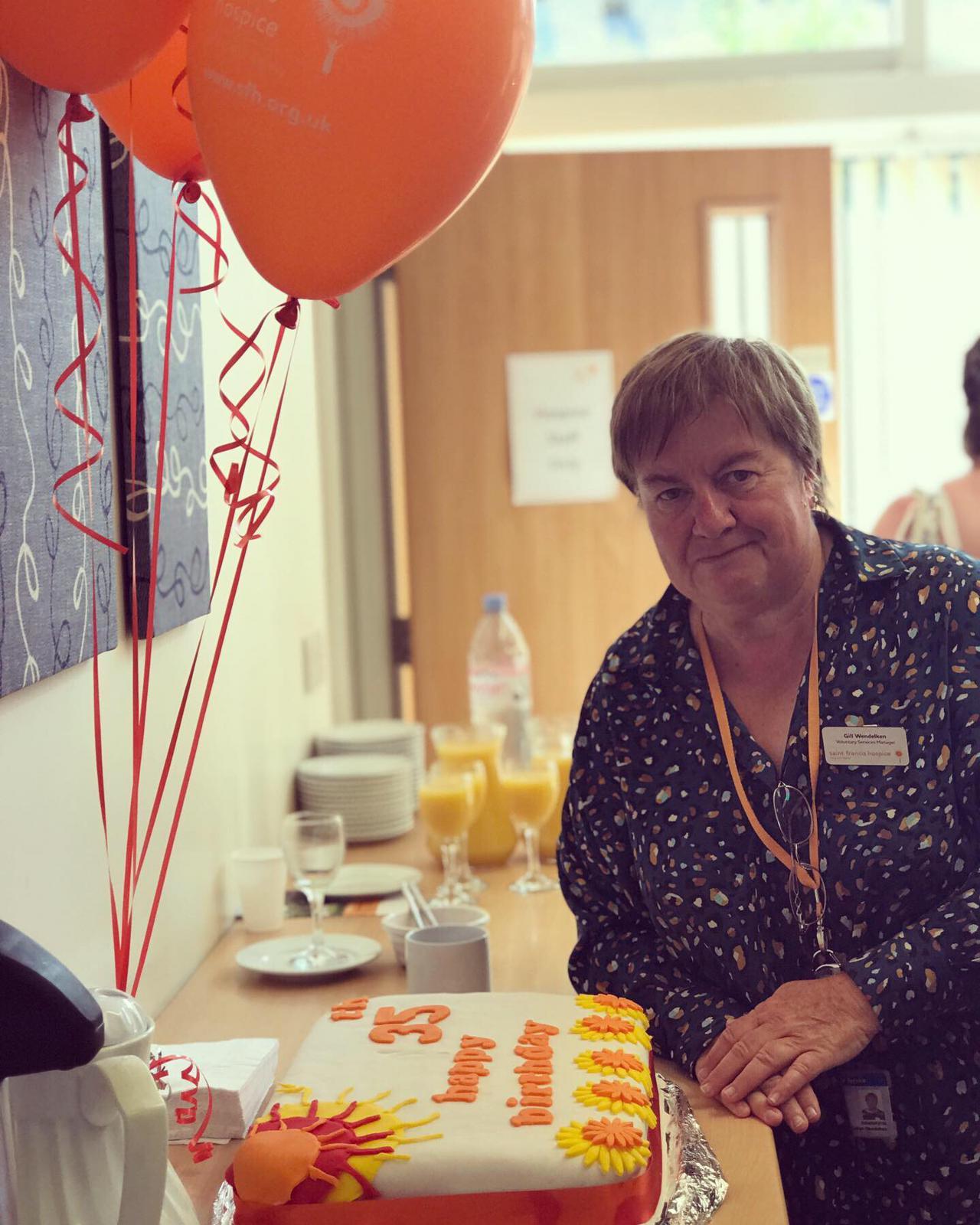 35 years of outstanding care
25-07-2019
This Tuesday, 23rd July, we celebrated our 35th birthday with a beautiful service at St John the Evangelist Church in Havering-atte-Bower.

Opened with a welcome from our CEO Pam Court, more than 50 people attended including Hospice Trustees, Patrons Sir Trevor and Hilkka Brooking, Mayor of Havering Michael Deon Burton, Mayor and Mayoress of Brentwood Keith Parker and Frances Parker, and the Deputy Mayor of Redbridge, Councillor Joyce Ryan.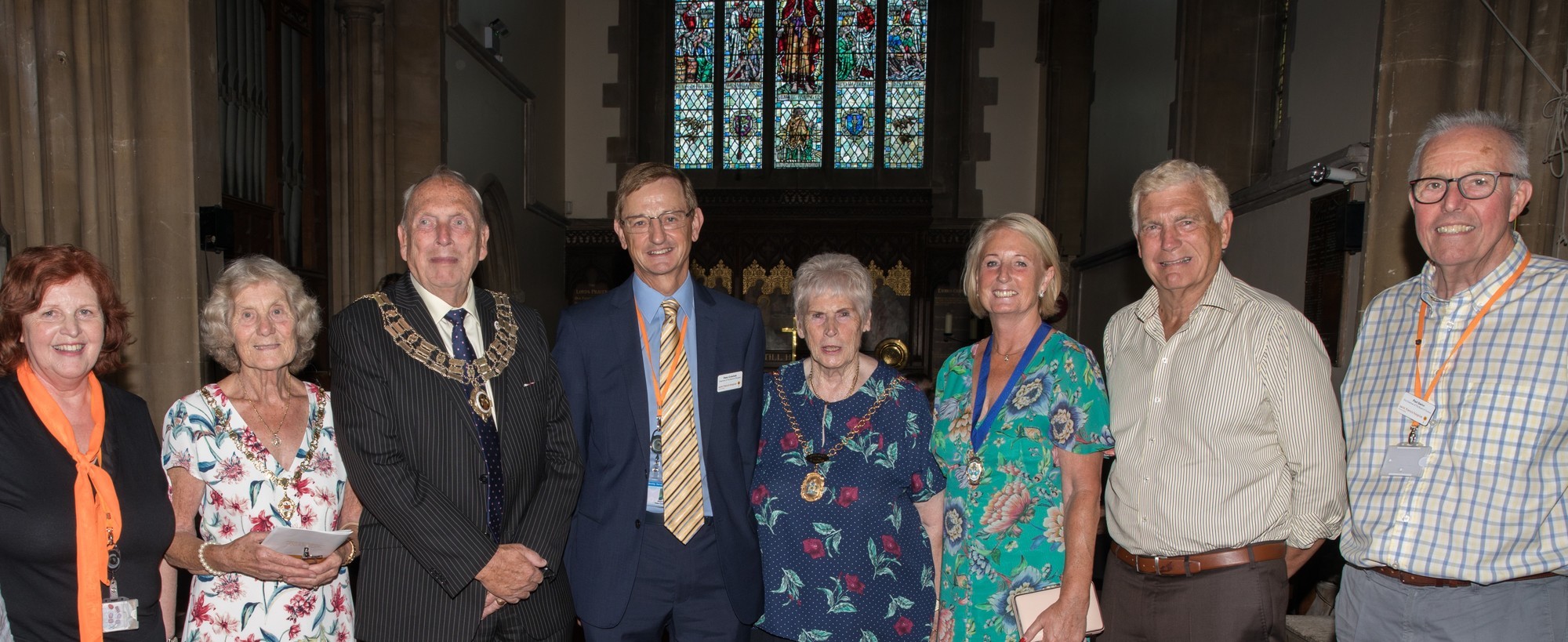 CEO Pam Court, Mayor and Mayoress of Brentwood Keith and Frances Parker, Hospice Chair Peter Crutchett, Cllr Joyce Ryan the Deputy Mayor of Redbridge, local Councillor Philippa Crowder, Hospice Patron Sir Trevor Brooking and Hospice Vice Chair Paul Gwinn
Several of those who ran the London Marathon for the Hospice this year were also in attendance, as well as staff and volunteers. Gill Wendelken, our Voluntary Services Manager, and one of the longest serving members of staff, was invited to speak at the event.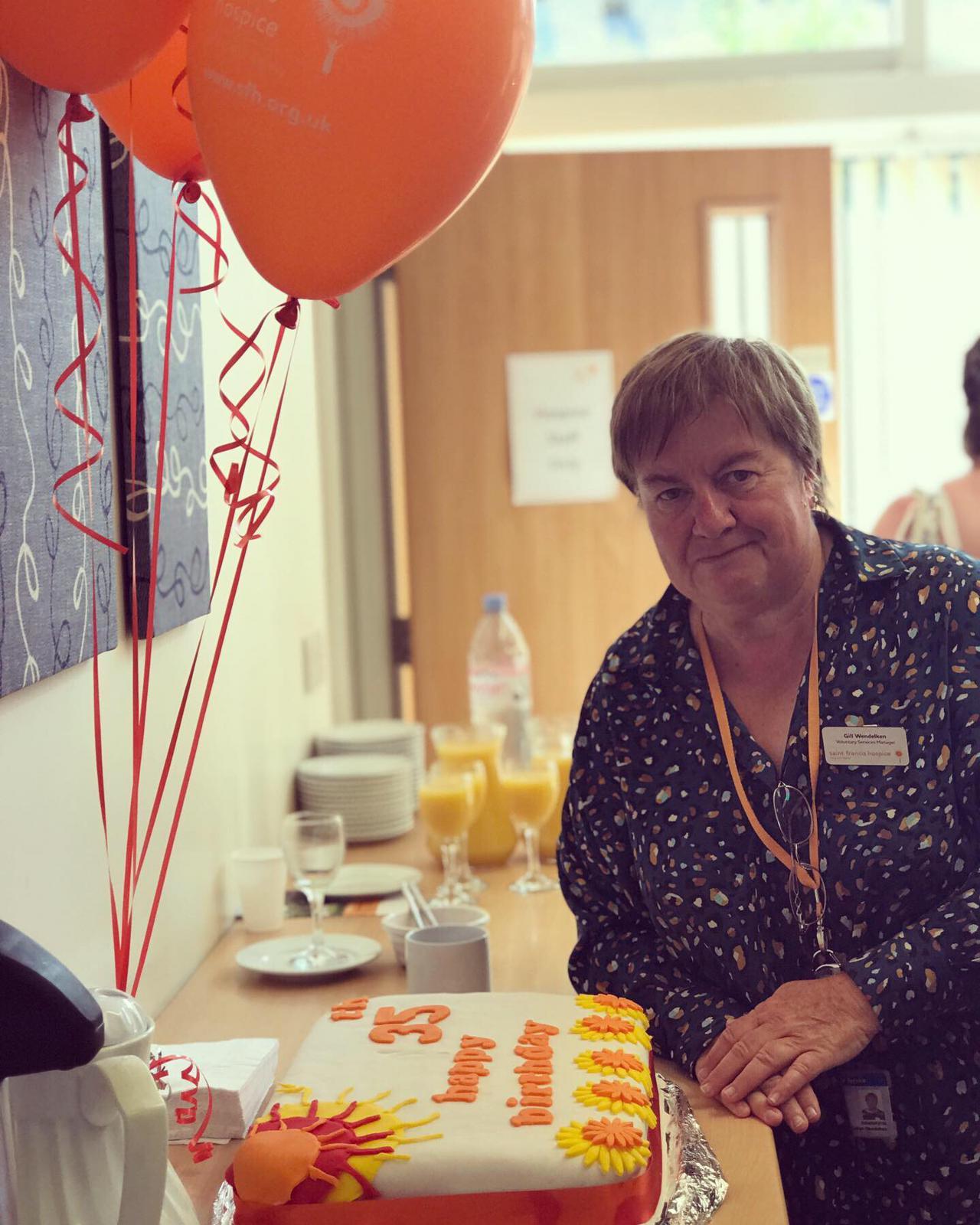 In her speech, Gill (pictured right) said: "It has been a privilege and a pleasure to have been part of this organisation for some 38 years now.
"Thank you for allowing me this opportunity to reflect on my hospice experience, which has been quite a unique one; and I am humbled by the people I have had the pleasure of knowing; and I will always treasure those memories.
Concluding the service with a blessing, attendees were invited to head across the road to the Education Centre where they could enjoy tea and birthday cake!
Pam said: "Our birthday service was an opportunity to remember the patients and families who have been cared for and supported by our Hospice but also to recognise the amazing work that our staff and volunteers have done for the past 35 years and continue to do."
This beautiful 19th century mansion opened as Saint Francis Hospice 35 years ago with 10 beds, soon reaching 12, 16, and then 22 in 2013. In the beginning, everybody had to do everything — from fundraising, to cleaning, to nursing — and supporting bereaved families. Even now, the 250 members of staff help out across the Hospice, which is very much part of Hospice's ethos.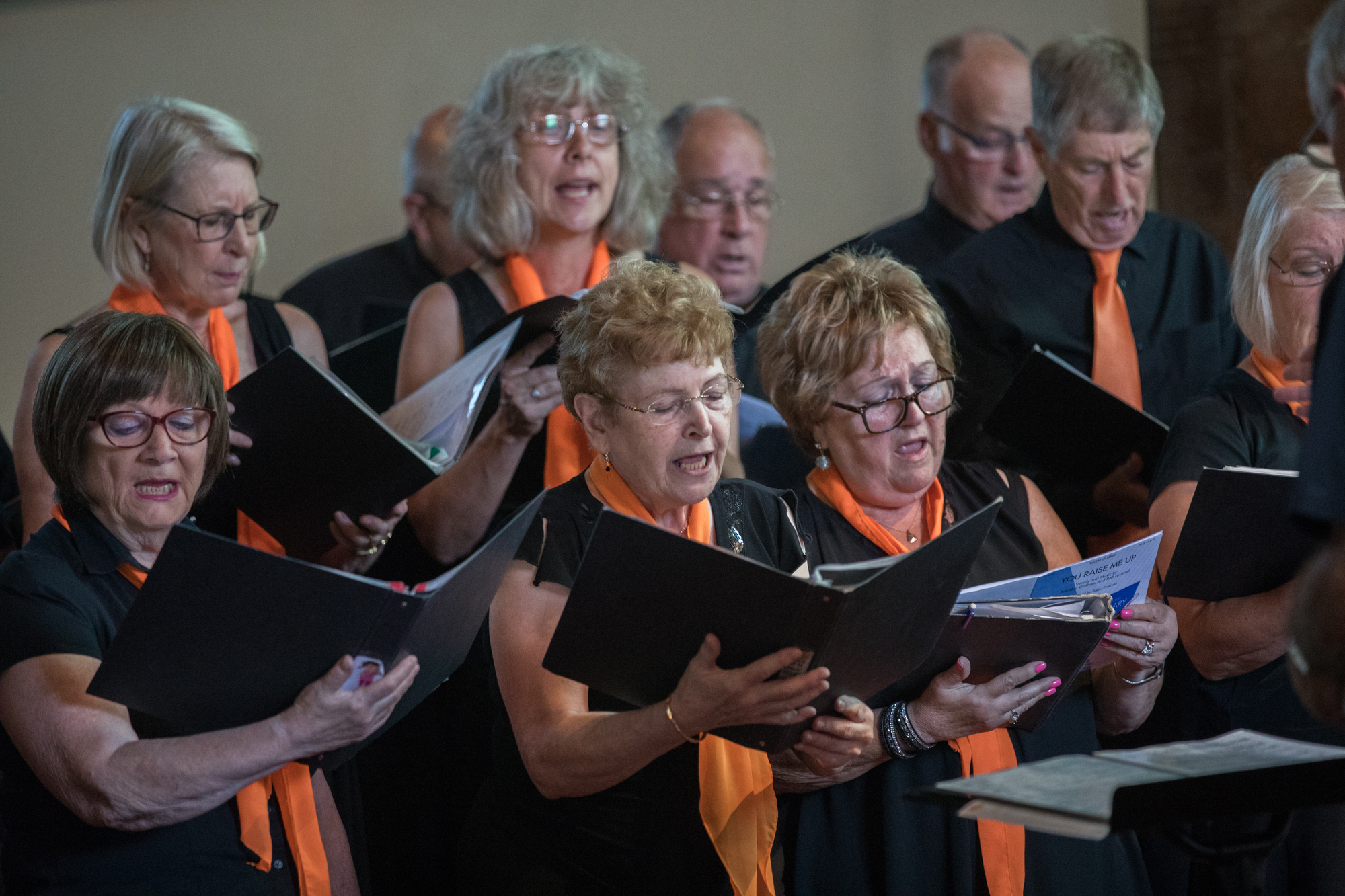 The first Medical Directors in 1984 were Anthony Smith and Peter Kershaw. They used to volunteer 24 hours a day, seven days a week, and 52 weeks a year — and still didn't think anything of it.

Pam explained at the service that there weren't so many rules and regulations when the Hospice first begun, those 35 years ago -"You could pretty much do what you wanted — and I suspect that you did!"
Our Hospice choir performed for the congregation