Dying Matters Awareness Week - Are you in a good place to die?
Death, dying and bereavement are conversations most people shy away from but making plans and talking to our loved ones about our end-of-life wishes, are what help to ensure we are in a good place to die.
10-05-2021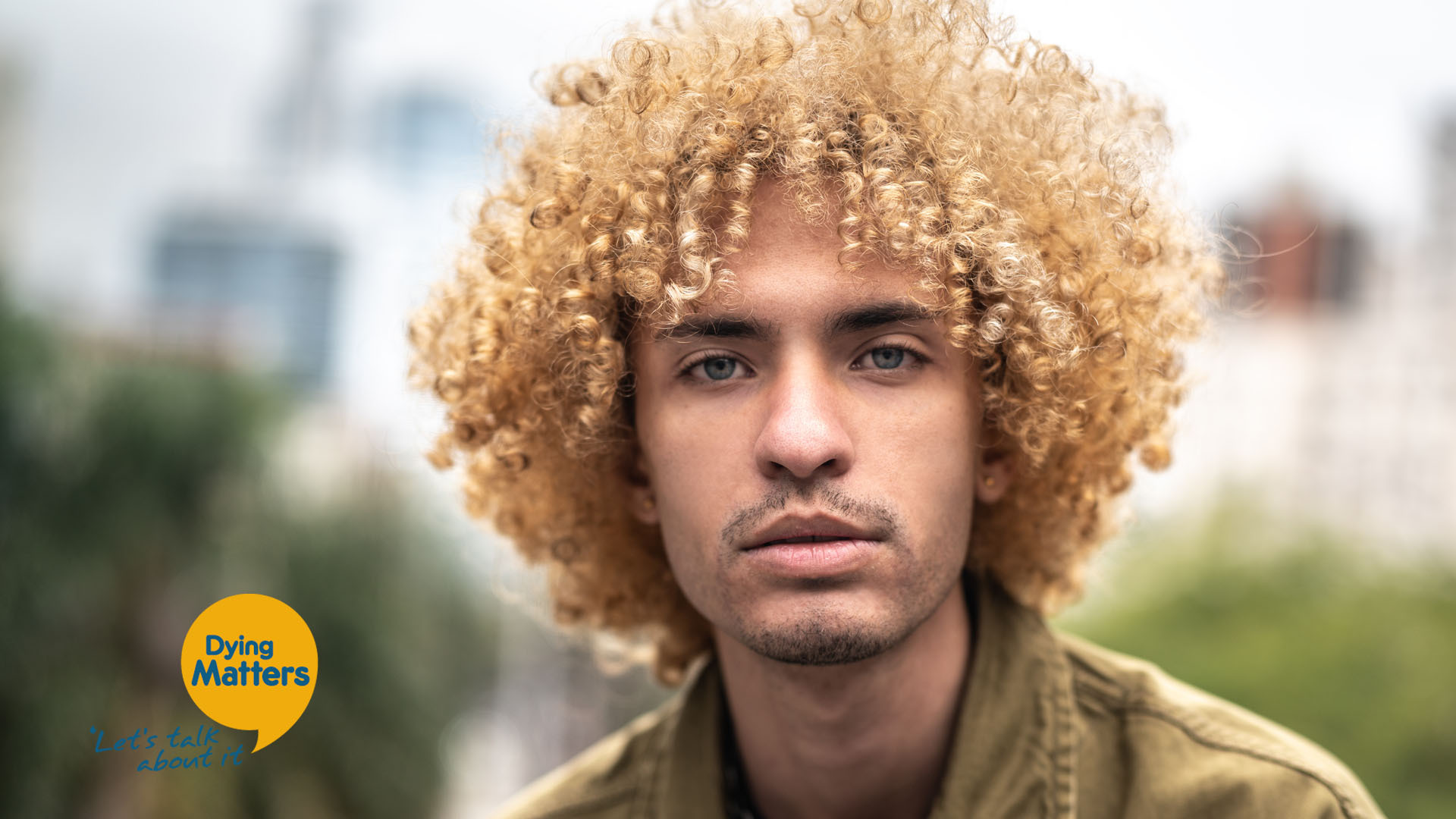 This year's Dying Matters Awareness Week (10-18 May) is focusing on the importance of being in a good place to die, and with the Covid-19 pandemic having changed so much about our lives - in particular where we choose to die - this is more relevant than ever.
At Saint Francis Hospice, our holistic approach means we look after every aspect of a person's well-being. This includes their physical, emotional, spiritual, financial, and practical well-being - everything that is important to a person and their loved ones who are under our care.
Please watch our short video below which explores the question, are you in a good place to die? We're proud to say, Saint Francis Hospice is always here for its local community because Dying Matters today and every day.
Patient stories
In 2018 Maisie Burke was cared for by our Hospice at Home team before she died peacefully at home with her family by her side.
Click here to read her loving daughter's emotional blog in which Tina tells us how the Hospice was there to help her Mum die in peace and comfort and how our experienced teams were there to support her grieving family as they came to terms with their loss.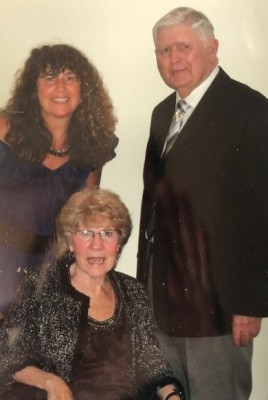 Tina with her Mum Maisie and Dad Stanley
Mimi, a devoted wife and mother, was 39 when she died after being diagnosed with cancer. Knowing she would leave behind her young son and daughter, and her husband, she did everything she could to help them prepare emotionally for her death. Read about her inspirational story or watch the video below.
Get involved
There's lots going on this week. Please see the schedule below with the links to a series of FREE online events we're inviting you to get involved in.
Monday 10th May
10 am - Facebook Live
The week kicks off with an online panel discussion with the Directors of Dying Matters in Essex.
12-2 pm - Virtual Fair
This event brings together organisations that can help you and your loved ones to explore what a good place to die might look like.
Tuesday 11th May
10 am - Facebook Live
Jackie from Other Halves and Joan from Sonnet Care will be talking about dementia and care homes.
Wednesday 12th May
10 am - Facebook Live
Delyse from Old Park Meadow will be talking about how to choose from the broad range of funerals available today.
12-1 pm - Making Memories Workshop
When someone dies, it's hard to know how to remember them best. Join us for this practical workshop on how to make memories last.
12.30 pm - 1.30 pm - Death Cafe
Join this face-to-face Death Cafe for a rare chance to speak openly about death, dying, and bereavement.
Thursday 13th May
8 pm - Facebook Live
Hosted by Birdsong, there will be a panel of Christian Faith Leaders discussing 'Where is God in our grieving?' The panel will not only tell their own stories of loss but will discuss how the wider church can better support those who are grieving.
Friday 14th May
10 am - Facebook Live
This FB Live is all about what actually happens at a hospice, with Nikki from Farleigh Hospice, Sally from St Clare Hospice & Jan from St Francis Hospice discussing misconceptions and explaining what is really going on.
1.30 pm - 2.30 pm - Workshop - Practicalities
We will all die one day so why not ensure that it happens in the best way? Join us for this practical workshop on how to begin making plans.
Saturday 15th May
10 am - Facebook Live
Death Cafes - what are they and why would you go?
12.30 - 1.30 pm - Space for the Bereaved
'Space for the Bereaved' is a FREE discussion group. It is not a grief support or counselling session.
An opportunity to meet others who have been bereaved in a similar way to you.
Sunday 16th May
10 am - Facebook Live
Dawn from the Cradle Charity will be talking about why it is so important for us to learn how to talk about baby loss? And where can both women and men go to get support?
11 am - 1 pm - Virtual Death Cafe
Another chance to speak openly about death, dying, and bereavement.
Our services: how we can help
Seeking help in your time of need can be daunting, but it doesn't need to be. You can phone us directly for advice and support or speak to your GP to get a referral.
Our services include:
Experienced palliative and end of life care and support in the hospice and at home
Social groups, occupational and complementary therapies to help you live well
Family support for you and your loved ones
Telephone support from OrangeLine if you're feeling isolated or lonely.
Referrals advise - 01708 758643
OrangeLine - 01708 758649.
#InAGoodPlace.