Face masks ward off COVID-19
As Head of Design and Technology at Upminster's Sacred Heart of Mary Girls' School, Lee Doe knows all about the importance of a well-made face shield.
08-04-2020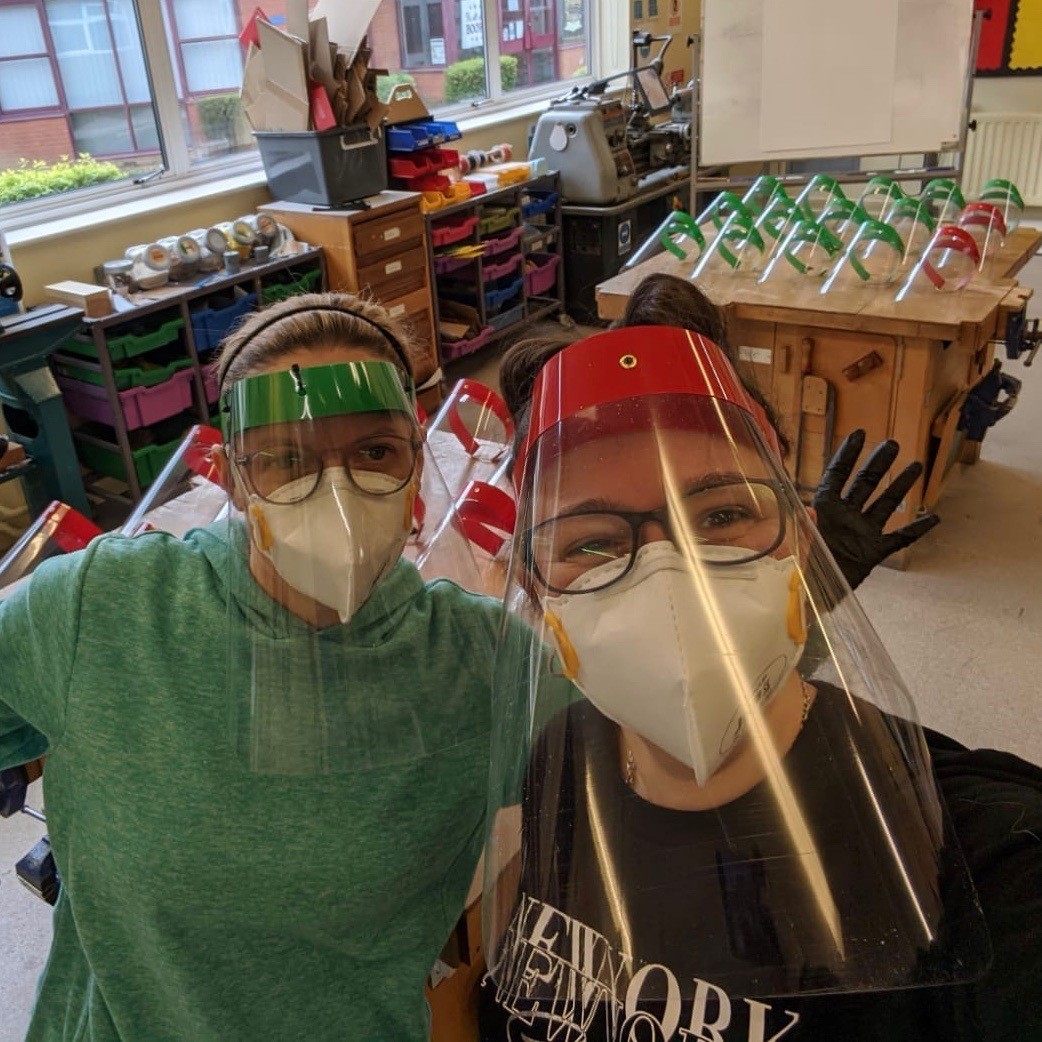 When she saw an urgent appeal from Saint Francis Hospice for supplies amid the coronavirus pandemic, Lee knew that she could help. She enlisted the help of the Catholic school's Design and Technology Technician, Samantha Cadman, and the pair got straight to work in making equipment for our team on the ward. Lee and Sam have been busy in the school's now empty workshop — making 40 face shields by hand.
"It's a simple construction," Lee explained.
"The shields are made of high impact polystyrene and PVC. They have a headband and visor to protect face. We wanted to make them so that the Hospice's staff can wear additional face masks underneath — as well as have room for beards and specs. We have a charity event every week at Sacred Heart. It's a very giving school, and I feel fortunate to work here. I also know from personal experience that Saint Francis Hospice is a brilliant place, so it's a privilege to help them."
Thank you, Lee and Sam!
As our nurses proudly don their masks, they need your help. You can do something incredible for our patients by sponsoring one of our nurses as they work tirelessly to stop the spread of COVID-19.
To find out how you can help fund the invaluable care we provide, please visit www.sfh.org.uk/nurse, call 01708 723593, or email fundraising@sfh.org.uk