For the Love of Scrubs
When a tax rebate of £1,500 turned up unannounced on Keith and Judith Bates' doormat, the couple were lucky enough that they didn't 'need' all of the unexpected windfall.
27-05-2020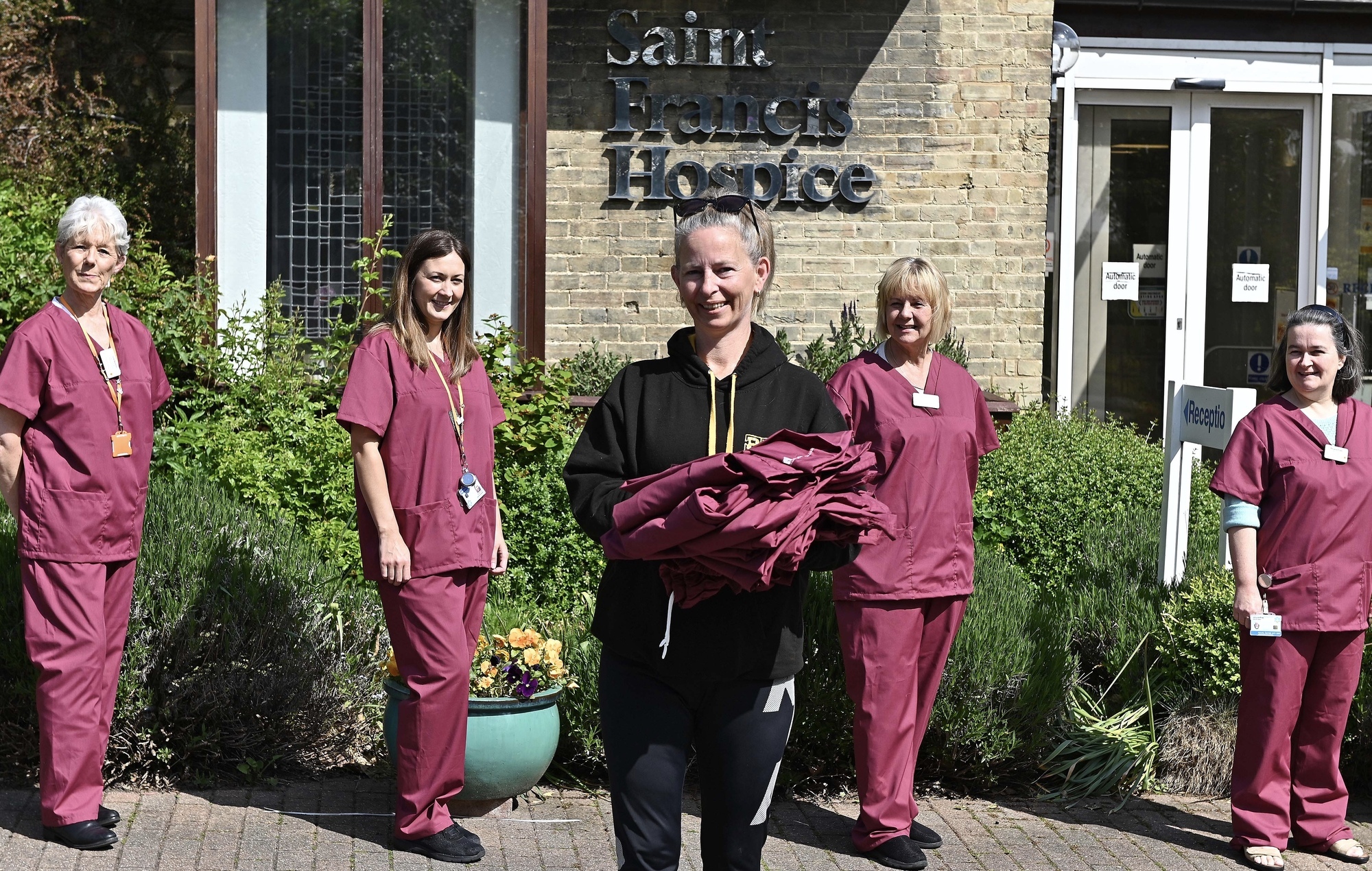 Keith and Judith knew there was a shortage of scrubs at Saint Francis Hospice. They kindly decided that turning some of that money into scrubs for our nurses was the obvious choice. With hospital nurses losing 2-4lb a day — sweating under their standard scrubs in makeshift COVID-19 wards — Keith and Judith purchased 600 metres of a lighter fabric.
"I'm an old boy," joked 68-year-old Keith from Upminster. "I don't know anything about social media — but my two daughters do."
Catherine and Helen set up a Facebook page, For the Love of Scrubs, asking for volunteers. They required sewers, packers, delivery drivers, administrators and projects managers. With social distancing in force, they also needed people to oversee health and safety.
Within just 48 hours, the number of volunteers rocketed to 2,000. There are now over 3,000 people on board. The family also set up a JustGiving page with a target of £50,000.
One volunteer contacted Keith to say: "Thank you for allowing a 78-year-old woman to feel useful". Another said: "I'm only 17, but would really like to help".
Every little did help, with one donator saying: "Ten pounds isn't much, but it is all that I can afford. God bless."
The page is now just £3,684 shy of that £50,000 target. The team distributed over 11,000 sets of scrubs to hospitals across the UK, and our Hospice in Havering-atte-Bower.
"At the start of the WWII, we didn't have enough ships, aircraft, guns, soldiers, sailors or airmen, but people pulled together to make up the shortfall," Keith said. "It's amazing how history repeats itself. We've captured the modern-day equivalent of the blitz spirit."
Our nurses need your support more than ever before. You can find out how you can help them through the coronavirus pandemic here.
"We've been so touched by the spirit of everyone. The Love of Scrubs project has meant so much to everyone at the Hospice. Thank you for helping keep our staff safe" — Tes Smith, Director of Quality and Care, Saint Francis Hospice