Lara's back to experience the London Marathon buzz!
Lara Elliott is no stranger to marathons. Having been a distance runner for 15 years, 2019's London Marathon will be the fourth time she's taken on the 26-mile challenge.
12-02-2019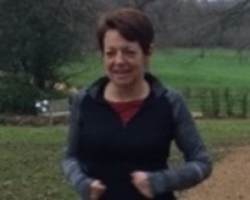 With fond memories of previously running the London Marathon in 2012, Lara's looking forward to reliving the amazing experience - although she's naturally a little apprehensive too....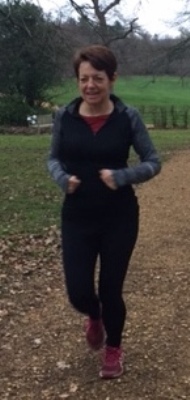 "To date I have completed three previous marathons (Dublin 2007, London 2012 and Bournemouth 2013) and although physically demanding, I have thoroughly enjoyed all of them," said Lara.
"It's great to have a target and even better when you achieve it."
Lara, 50, works for NC Construction Services and she will be representing our corporate supporters on Sunday, 28th April.
"As a company we support Saint Francis Hospice and have held several events to raise money," said Lara.
"Last year my colleague Danny Stokes ran the London Marathon for the charity and raised £5,000.
"I felt this was my opportunity to contribute, doing something I love."
Training is going well and it certainly helps living in Poole and having access to stunning beaches!
"I love being outdoors and am fortunate to be able to run on beautiful beaches and in lovely countryside, with friends, family or happily trundling along on my own with my headphones in - listening to music is a massive incentive," said Lara.
"The camaraderie from fellow runners and incredible support from spectators on the day makes all the training worthwhile.
"I prefer not to focus on a finish time and instead have three aims: get over the finish line; finish feeling good and smiling; have a fantastic day and enjoy it as much as possible."
To sponsor Lara visit https://www.justgiving.com/fundraising/lara-elliott17