Liz Preston: Super Gran
Liz Preston's first experience with Saint Francis Hospice was just before the turn of the Millennium.
12-11-2019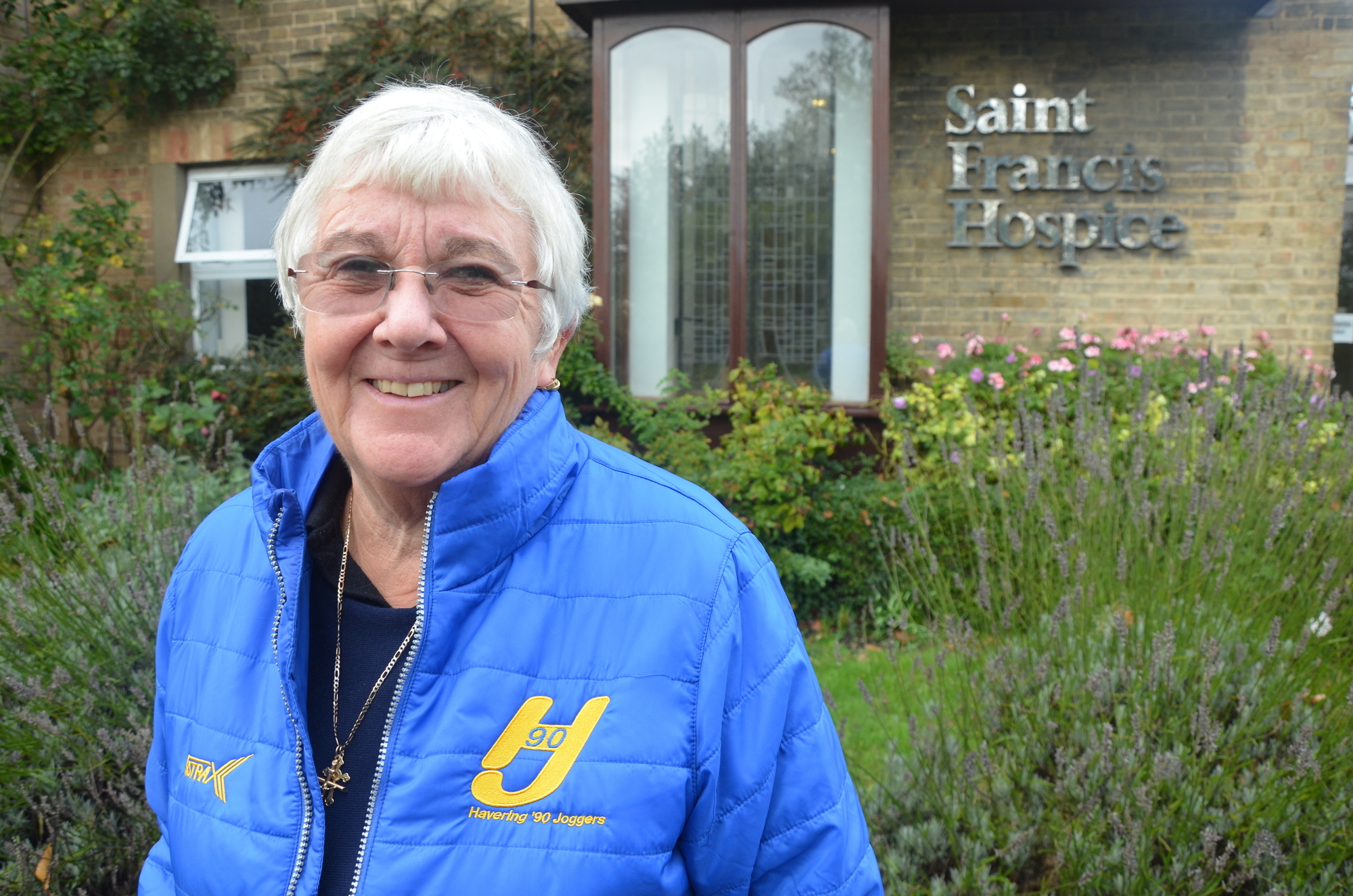 Liz Preston's friend, Les, was reading a book about one of his heroes: Bobby Moore. It suddenly dawned on Les that he had the same symptoms blood in his stools as the former West Ham and England captain, who had lost his life to colon cancer at the early age of 51.
Tests revealed that Les had been living with colon cancer for some time. He had his colon removed, only for the cancer to come back. Our Hospice at Home team took care of Les during the final weeks of his life. Les died peacefully in the comfort of his home at the tender age of 48.
Liz has been running since 1983. She's now five London Marathons down the line. Despite being 67, a great grandmother, and asthmatic, she's showing no signs of slowing down. Alongside her Havering '90 Joggers, Liz will be running our 5k Frankie's Festive Fun Run this Christmas.
"I'll do anything to help this marvellous place," she said. You never know when you might need the Hospice, so my motto has always been: Don't wait around until then. We will do our bit to make sure Saint Francis Hospice raises what it takes to keep going."
Frankie's Festive Fun Run is more than just a run, and it's happening on 8th December at Fairlop Waters. There will be Santa in his grotto, reindeer, children's characters, amusements, street food, and a Christmas market too.
You can find out more about our trusted mascot's festive event here.