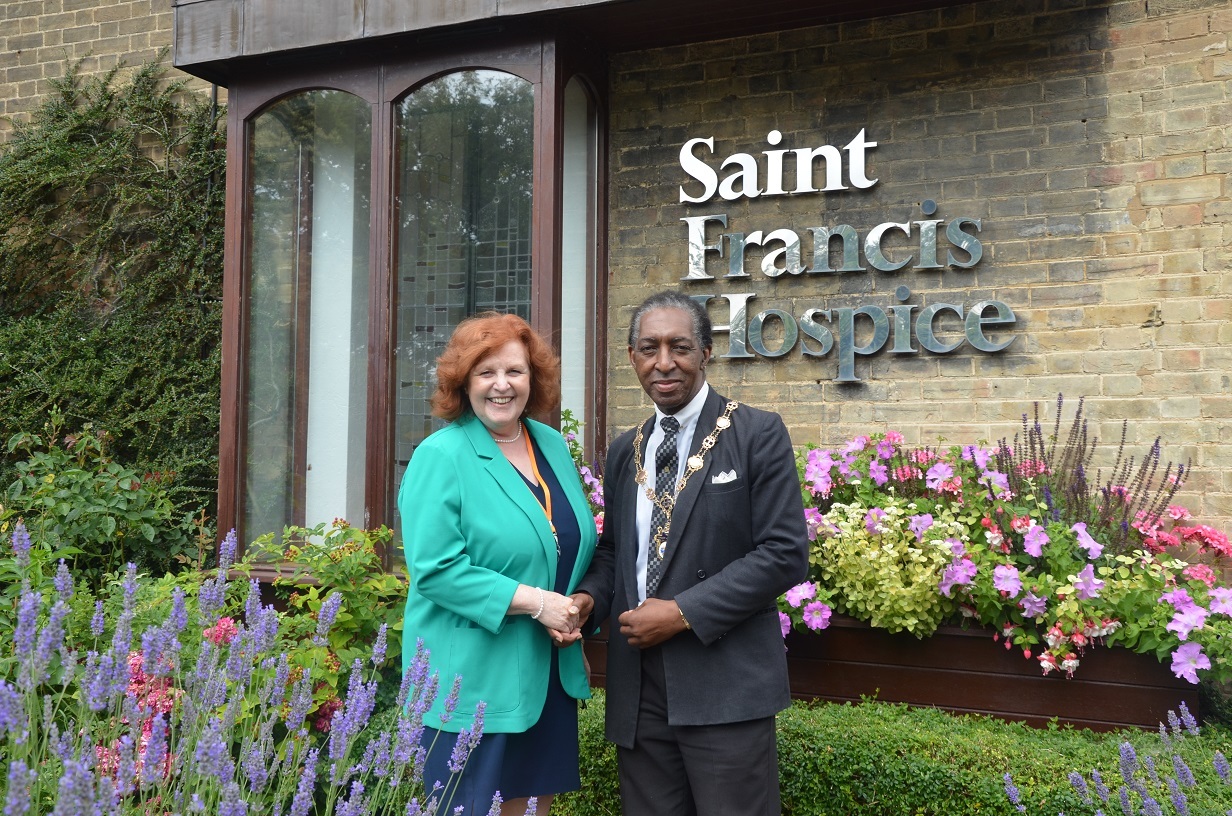 Mayor of Havering proud to help Saint Francis Hospice
22-07-2019
Support is vital to the continued success of Saint Francis Hospice, and whether it's through fundraising, volunteering or simply talking about the cause, it all helps.
Councillor Michael Deon Burton, the current Mayor of Havering, popped into our Hospice last week (15th July) to find out more about what goes on up on the hill in Havering-atte-Bower.
"My mother passed in a hospice two and a half years ago so I now have more of an understanding about what you do - I want to support your work in any way I can," explained Cllr Burton during a meeting with Pam Court, Anne Brown and Jane Frame.
During the meeting, Cllr Burton was surprised to learn that 85% of the care provided by our Hospice is in people's own homes. The challenges we face, including the complexity that patients present with, was also discussed, with Cllr Burton commenting "With people living longer, we're becoming victims of our own medical successes so we need to ensure we provide them with the care and support they need."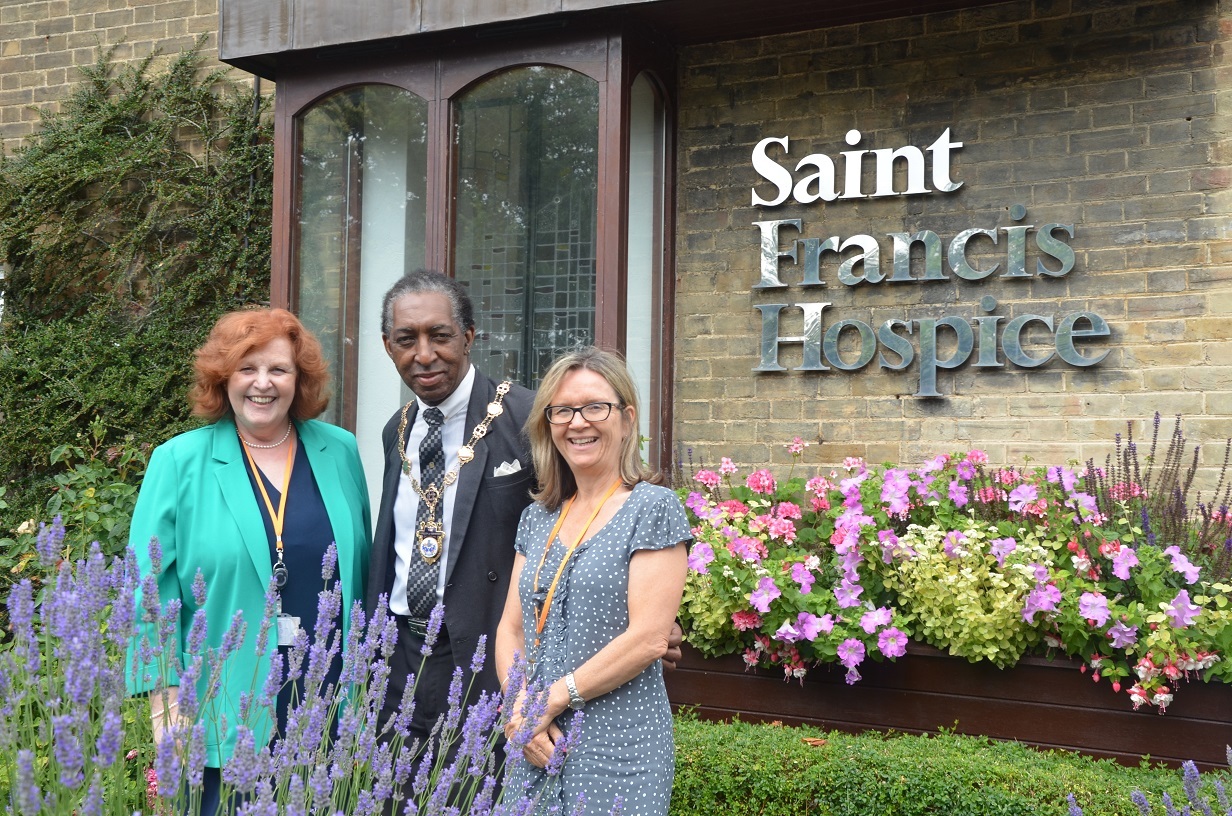 Cllr Burton attended events at the Hospice in his previous role of Deputy Mayor, including our Annual General Meeting and Light up a Life at the end of 2018, so was familiar with the surroundings. This week he enjoyed a tour of Pemberton Place and the inpatient ward, as well as the gardens and the views over Havering.
"I understand that as a charity, things need to be paid for," said Cllr Burton. "You are spoken about so highly in the community and whatever I can do to support you, I am proud to help."
Every year, the Mayor chooses a couple of charities to financially support and, although we're not one of those, the voice that the Mayor has will help to raise awareness of our charity and will support the education of those living in Havering, and further afield, about hospice care.
After the visit, Pam said: "Although the Hospice is not one of the Mayor's chosen charities for financial gains this year, the in-kind support that the Mayor can provide will be invaluable. His understanding that a hospice is not just somewhere that people come to in the last week or two of life is a great start. We hope that he will be able to support our efforts to raise awareness of our ability to help people with life-limiting illnesses, no matter what the stage of that illness, to live a life as full as possible."