On the run for #TeamSFH
23rd November 2020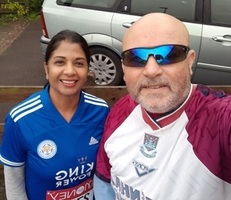 Leicester City fan Jaishri Maisuria and I were due to run the London Marathon in April and then again at the rearranged event on 4th October 2020.

It was also the anniversary of my first and only other marathon 30ish years earlier when I ran with a work colleague from Southend to our office in Romford. On that day our fundraising for St. Francis Hospice was matched by our employer Alexander Howden Reinsurance Brokers. Also, back in those days, our late Mum Ivy Henry was a transport co-ordinator for St. Francis Hospice patients and families for Barking and Dagenham.

Sadly, although these massive fundraisers were postponed, we still had an opportunity to raise funds for charities that are close to the hearts of both Leicester and West Ham communities through the replacement 'virtual' 40th London Marathon.
Training was going well until I tore a calf muscle at work which resulted in 2 weeks on crutches and a realisation that I could not run the marathon (I still can't run 6 months later).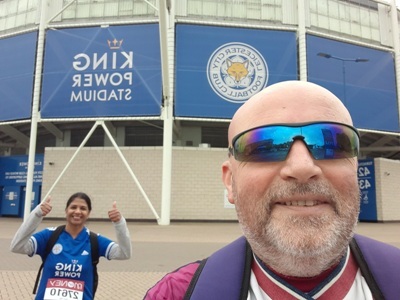 In spite of this, Jaishri and I decided that we would still take part and try and walk the 26.2 miles instead of run it. We had a trial 14 mile walk the week before to make sure my leg was up to it - although really sore, we decided to go for it.

As fate would have it, Leicester played West Ham the same day so we decided to complete the marathon in our respective football club shirts by walking a 26.2 mile route from South to North Leicester roughly following the canal/River Soar (subject to flooding restrictions) up to halfway point at The White Horse Public House, Birstall in North Leicester and back.

We took a detour on both upward and return journeys to pass the King Power before finally completing the 26.2 mile route close to the stadium.

We left home at 08.45am got to King Power stadium before kick-off at midday then continued our journey along the river. The final few miles were a real struggle but we finally completed the walk in the dark at 8.15pm Sunday evening.
The leg held up and blisters had turned my feet into a bloody mess but a 3 nil win for the Hammers definitely took some of the pain away.

We raised money for our respective community charities and will be splitting all proceeds equally between LOROS (Leicester) Saint Francis Hospice (West Ham), Rainbows Hospice for Children and Young People (Leicester), Farleigh Hospice (West Ham) and Alzheimer's Society.

Another reason for completing this joint Leicester-West Ham marathon was to mark the remembrance of the tragedy that befell the city of Leicester after the same fixture 2 years ago tomorrow on 27th October 2018.
As that anniversary approaches, we would like to pass on our thoughts and best wishes to Top and all the families and friends connected to Vichai, Kaveporn Punpare, Nusara Suknamai, Eric Swaffer and Izabela Roza Lechowicz.

To date we have raised around £700 with gift aid for the 5 charities - not bad for a one-legged old duffer!

Many thanks to all who donated and everyone who stopped for a chat on the way - who knows, we may make it a regular event!
Find out more about how you can apply for one of our Gold Bond places in the London Marathon here.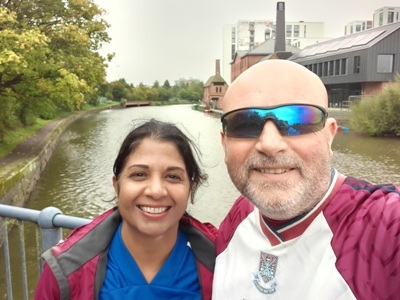 You might also be interested in
9th July 2020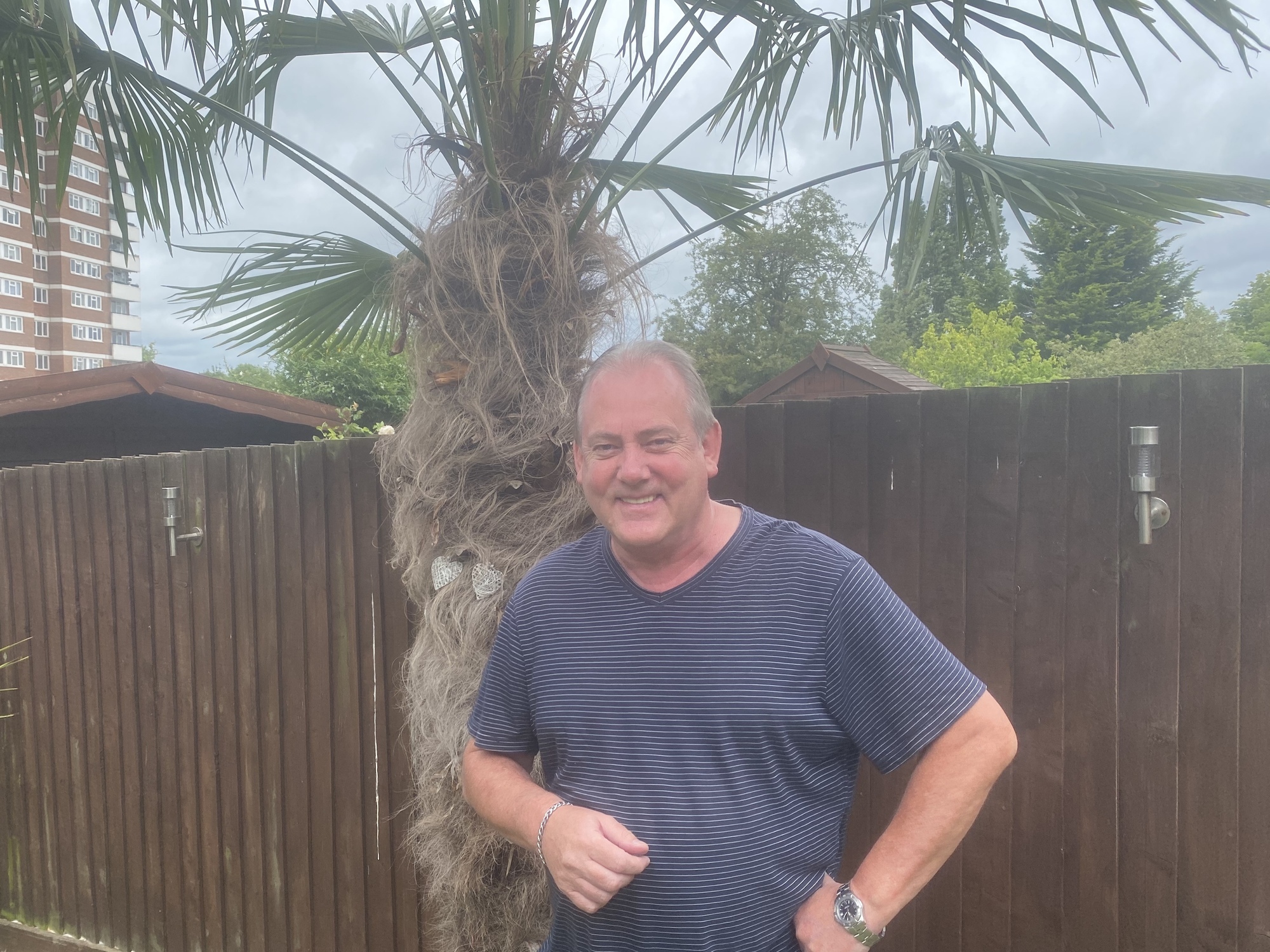 29th September 2020