Memories of Christopher are shared by his brother and sister-in-law with Hospice Patron Richard Madeley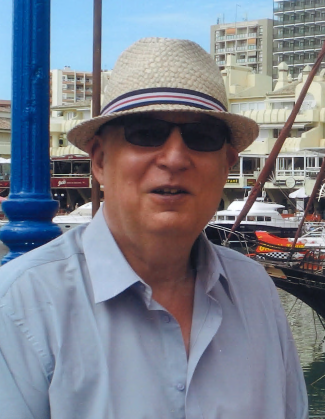 Christopher Morley, lived locally in Harold Hill and visited Pemberton Place to receive advice, support and clinical care for his Chronic Obstructive Pulmonary Disease (COPD). He was a weekly visitor and the months spent with others not only helped Christopher with his health issues but also gave him the freedom to talk and share his stories among friends.
A reserved man, Christopher had never had a social life. He'd not really trusted people but, after spending time in the day therapy unit, a passing comment to his sister-in-law - 'aren't people nice' showed clearly that he'd come out of his shell.
Whilst receiving care, Christopher spoke of getting his affairs in order and told us, his family, that his wished to support the Hospice with a gift in his Will. Unfortunately, he never got round to making a Will before he died in November 2016, but we were proud to be able to honour his wishes by making a £20,000 legacy gift from his estate.